Why web3 is about to be huge for brand loyalty
Metaverse, blockchain, NFTs and cryptos are a few trends you are exposed to these days. But it seems difficult for any marketer to get a clearer vision about what to do or invest in. At Velvet Consulting we observe those trends both as a trending topic and a major critical tipping point in the way we address Customer Experience. As CX experts and loyalty nerds, we think those trends are about to set new relationship and expectation standards. Here is content we offer you to share our thoughts about how you should involve your customers while building your future loyalty programs.
Don't believe the hype
Another day, another news about how a brand is entering a metaverse, a platform or releasing an amazing NFT collection. It seems like even brands that didn't totally embrace their digital transformation are now exploring the Web3 and betting on its attributes to demonstrate how disruptive they are. But be careful that the so-called #FOMO don't catch you and forces you to do something just because you've seen the same auto-amplifying trend as everyone else.
In fact, we are experiencing something that we've never seen before in the entire marketing history. Consumers and digital users are setting up their own value systems and, at the same time, disrupting what we used to know about currency and decision process.
At Velvet Consulting, we call it the "User Generated Economy". One of its specificities is that brands' campaigns and investments are important to fuel the engine. This new "User Generated Economy" targets marketers' attention so they can accelerate its expansion, become stronger, and in return prove the same marketers that it's becoming huge. But beyond the hype process, a few brands are overcoming the attention trap to offer their customer an experience that makes sense.
Relationship is a coin
So, how to take advantage of the Web3 while staying relevant… to your actual customers? Let's get back to the basics and talk about what a relationship is. Relationship is – according to Google – "the way in which two or more people or things are connected, or the state of being connected".
Basically, a relationship is what happens when you and someone else are connected, and both sides must benefit from the experience as both sides are necessary to create the experience. It seems probably simple or childish to say it like that but there's no reason that your multi-million relationship with your customers will work differently; even if metaverse, blockchain or NFTs are involved.
Because everything is about money, imagine your relationship is a coin. It has obviously two sides but what makes it important is the value associated to the coin. It can rise or fall due to many factors. Therefore, your challenge is probably to: not to create a bunch of new coins with tons of new customers but rather know where to put the coin you already have so its value can rise. That's what we think brand loyalty should be about.
What Web3 really offers you
There are multiple ways to show your customers that you are proud and grateful about how often they buy your products, share your contents, recommend you to their pairs, etc. The current and early-stage version of the future of internet already offers sufficient opportunities to engage and retain your customers. Think about the "coin allegory" and how you can increase the intrinsic value of the relationship you've created.
Leveraging relationships
Thanks to the blockchain technology, you can engage your customers on a longer life cycle as this tech has no end date. It's also a good tool to create new KPIs to update the way you monitor success and enrich you CRM with new data points. Another advantage is that the value associated to NFTs and tokens can rise and be shared with other communities. So, as an asset, it can help you reach look-alike targets or people who are only interested in creating value.
Co-creating the future of value
In the upcoming internet of value your customers will probably look like "shareholders" and less like traditional customers. For example, we know social medias are difficult to manage because algorithms are here to maximize the impact of emotions. Now, think about how the same process would apply to, not only your brand image but also your brand (virtual) market cap… Then, if your customers can feel there is an incentive to help you grow your brand value, they'll be a part of the process and the relationship will be supported by new pillars. You have a tremendous opportunity now to co-create content that will grow your brand's (virtual) value.
Being exclusive to your community
Don't cheat your customers! If you want someone to engage in a relationship with you, you might want to show them how involved you are, and that often starts with exclusivity. Let's not reinvent the wheel but imagine new forms of exclusivity. What if you can use web3 to provide exclusive content, limited editions, gamified experiences, new social media filters, collectibles, skins, etc? Like in any relationship you can be as creative as you want if it's relevant.
Experiencing it elsewhere
We know you read the news and you've seen Carrefour buying a land on Sandbox, a rally before the Samsung shop and other events happening in the metaverse. From our perspective it's not different from what happens every day on social media or in the street. It's just happening in a new space. Tomorrow metaverses and platforms will allow us to buy, stream or experience content while being totally immersed. The creative challenge is exciting, and your relationship can take place anywhere at any time and in any different form.
Extending ethics
Being virtual doesn't mean we should forget ethics. The whole web3, in its current state, has probably a bad impact on environment. Besides that, we'll have to answer a lot of ethical questions about how people should interact within those spaces, and how what we create and experience there will influence us IRL. Ethics are mandatory, so ask yourself how to translate and amplify it in the web3.
Enter the Web3
Web3 embed a new set of touchpoints to include in your marketing mix, but the fundamental question remains the same: how does it serve your strategy and your actual measurable objectives? There are so many use cases that can help you gain momentum. Whether it is to lead the change or to secure your share of voice, you shouldn't wait too long to observe, prototype and design your first experience on the web3. The earlier you start, the better.
Velvet and Wunderman Thompson are supporting L'Oréal on Loyalty and WP3 issues: The circle  loyalty program at Mugler and YSL Beauty (DMI) to build and deploy the Web3 and Metaverse roadmap of the brand. Numerous projects will soon leverage the enormous potential of a decentralized, yet more connected digital world for the flagship brand of the luxury division.
Stéphane KLOSTER | Strategic Planner
Laura DUCOURNAU | Head of Customer Experience
lducournau@velvetconsulting.com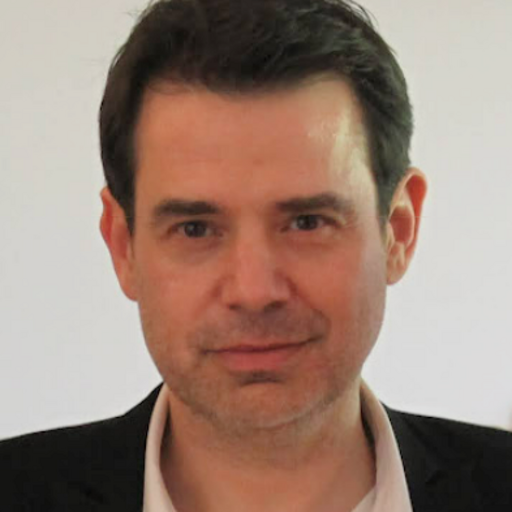 Daniel STABILE | Account Director L'Oréal France